We are Long Island's most experienced bridal salon.  Our clients come from all over.  We have the great pleasure of helping the daughters of mothers' and grandmas' that entrusted us with their wedding gown experience when they got married.
The consultants here are amazing – knowledgeable, connected and caring. They are thoroughly trained to facilitate the most productive outcome when it comes to choosing a wedding gown that makes you feel amazing, all according to your personal vision.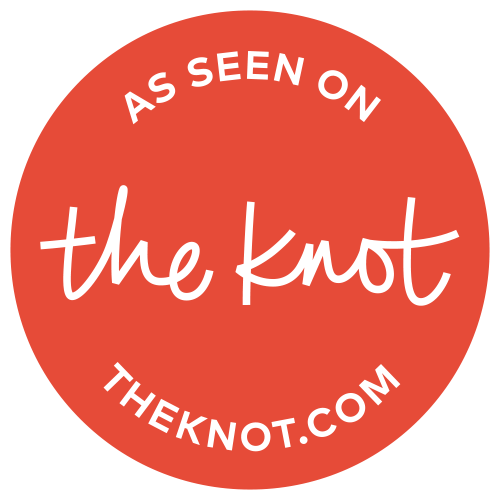 GINA
"Intense love does not measure, it just gives."  -GM
ANDREA
"Exist to be happy, not to impress" – AB
EILEEN
"Life is a journey – enjoy the ride" -EB
SARAH
"It's not about finding the most beautiful gown, it's about finding the gown that makes you feel most beautiful". -SEG
KAITLYN
TESTIMONIALS
I had a great experience with my wedding dress. The salon is spacious, making each bride feel as though they have the space to try on in front of family/friends, and they had a great selection. I fell in love with my dream dress, and bought it the first day I tried it on.
Thank you Bridal Suite of Bay Shore. I was so happy with my experience. Not only did I find the perfect dress, I felt wonderful costumer service through every fitting and question.
The Bridal Suite of Bay Shore is simply amazing. I don't have enough words to express just how easy and stress-free they made this whole process.
OUR HISTORY
The premise of their business when they first opened the doors of Bridal Suite in 1967 was to offer our customers wedding services unmatched by any other. "So in that sense, nothing has changed" stated Doris, original owner of Bay Shore. Today, Bridal Suite remains one of the longest standing businesses on Main Street.
The location in Bay Shore opened in 1971. Because the business was an instant success plans were put forth to form a Bridal Suite franchise, growing the business to 10 locations within a few short years. About 15 years into it, the franchise rights were bought out and all locations became individually owned.
Family is the foundation of the business. "When you come into the Bridal Suite, we want you to feel as though you are part of our family and we will provide you with that kind of service." says Gina, the owner.
The original Bridal Suite of Bay Shore location was at 1 East Main Street. Ten years later, the business moved across the street to 4 East Main Street to expand, until a fire destroyed the building on October 24th, 2002.
"The fire put us to the test. We lost everything," recalls Gina, 2nd generation owner, "yet we put our customer's first… addressed every concern, answered every phone call and replaced every gown, including eleven gowns for weddings taking place that weekend." Manufacturers produced, seamstresses sewed all night and management delivered gowns the day of the wedding. After that fire, one customer was quoted in Newsday as saying "They were amazing, I wish I had more daughters to marry off so I could give them more business…"
Bridal Suite moved to its current and largest location at 7 West Main Street in January of 2003.
Customers come back to Bridal Suite of Bay Shore. It is a business built on reputation. Women who came in as brides are now coming back as Mother of the Brides and prom girls have returned as brides.
Two generations and years of experience set the Bridal Suite of Bay Shore apart from other stores. They have coined the term the "Wedding Experts" and have proven that they really are time and time again.
When asked how it feels to be second generation, Gina says "I take a lot of pride in preserving our reputation. In today's world, common courtesy falls by the wayside. It is my personal mission to make sure every customer feels special when they walk in and when they leave."